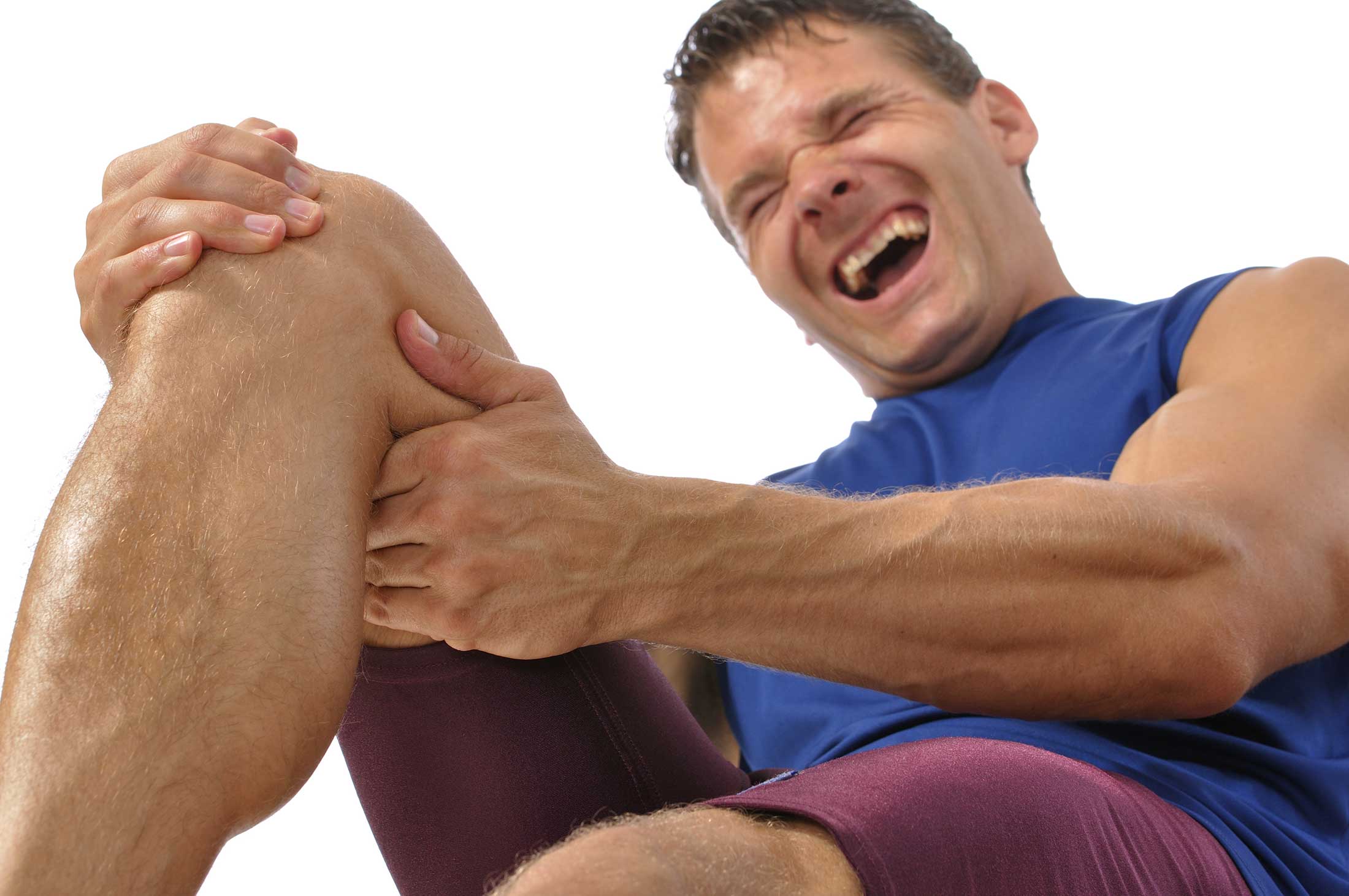 Sports Injuries - An Alternate Perspective
Bob was frustrated and grumpy. This was not unusual for Bob, as he was injured. Again. Bob loved sports and spent a lot of time doing sport, namely running and playing badminton, but he was very injury prone. It was one thing after the other and Bob was starting to feel apprehensive about going out because he always came back with something wrong with him. Worse yet, he felt his fitness was slipping, he was putting on weight and he was low on energy, focus and motivation. Bob was in a bad place.
Sound familiar?
It should, as according to stats up to 80% of runners suffer a sports injury each year. I am certain that the proportion of injuries across the board is not far from that mark. This is highly representative of the skewed and unnatural way we view fitness and health these days. Minor (and major)  injuries are a natural result of the modern ideal and the prevalent exercise habits. It makes sense that physical hardship follows excessive repetition and specialisation, but even if it's just a sprained ankle or a pulled muscle - the emotional effects can be disastrous when it has happened for the umpteenth time. It's enough to make us doubt ourselves and our methods. Hopefully.
Why - The return to play time from a simple, grade 1 ankle sprain for professional athletes is around 4 weeks. The key here is, that the pro athletes tend to get the best management and have very little life stress so they tend to recover and to heal very quickly. Most of us mere mortals lead different lives, hence our recovery and healing times tend to be longer. There is significant deterioration of fitness and strength in as little as 3 weeks. Hence, the setback from a badly timed injury can be significant both physically and mentally.
Of course, if the injury has already happened one must seek the best help available and to make rehab the top priority to ensure good and speedy return to full training and competition, but the key in the process lies in the lesson on offer. Why did the injury occur? What can we learn from it? How can we prevent this injury and other injuries in the future to avoid ending up in the same place again?
In my day job I deal with injuries all the time, hence I have developed a very philosophical view on them. I see injuries as a tremendous opportunity. There is always a silver lining… right? See, injuries are the body's way of telling you that something you have been doing for the last few weeks/months/years is not feasible and hence you need to amend your ways. It is no good simply resting it and waiting for the pain to subside only to continue in the exact injury producing pattern as before - you simply pick up more of the same injuries in the future.
On a more personal note I need to give you a little bit of history. I had to have a couple of hip surgeries as a child and I was left with a very restricted hip. This caused chronic and severe low back pain through my main sporting years, and it made me injury prone and never allowed me to reach my full potential. My sporting ambitions were brought to a premature halt by a series of shoulder injuries in my late teens.  A few years ago I had had enough. I decided to re-engineer my body and my function in a way that would allow me to become athletic and to not suffer any more injuries. I have succeeded, and I have progressed from marathon running to Ironman Triathlon and I even represented my country in the ITU Grand Final in Sprint Triathlon. I have not missed a single days training due to injury in 7 years. I am now healthier, stronger, more functional and more athletic than ever in my life. I am 37 years old. In other words, my method seems to be working.
What - Injuries can be lumped into two categories. 1) Acute and traumatic injuries. 2) Chronic, overuse type injuries. Or alternatively if we change the labels a bit, 1) External causes, 2) Internal causes. I would argue that by far the greater percentage (maybe up to 90%) of injuries fall into the second category. That's right. You brought it on yourself. All those old niggles. All those unheeded bumps and scrapes. All the times you were laid up and thinking that you got unlucky. They are all still there and their accumulated net effect is what is causing your current predicament.
To sum it all up, most injuries result from the abnormal and asymmetrical, injury producing movement patterns that are caused by old injuries and traumas. With the reduced athletic ability and adaptive range comes fragility. A uniplanar athlete (someone who is able to do one thing well) is very prone to injuries when any of the variables in the equation change from the narrow margins of normal. Someone with great athletic ability is a person with great resilience and ability withstand numerous challenges without getting injured and without any undue reduction in their performance. One might say, that the consummate athlete is the person who can play any sport and do well with only little sport specific training. Their cardiovascular fitness, strength, power, coordination, agility, flexibility and mobility allow them to excel in anything they choose to partake. And then walk away to the next challenge as if nothing out of the ordinary has happened.
How - This is why I decided to create Resilient Three. Because I know this stuff works. There are people out there who are already doing all of this. I have not invented anything new. As a matter of fact, I have delved back into the dusty books of history to find the fundamental truths in which anyone can become resilient.
In order to accomplish this, one must start from the beginning. For me, that process started from learning to stand up and to breathe properly. In our modern, superior way of thinking these things are not important, but consider again for a moment the origins of injuries. Most injuries arise from compensatory movement patterns that are asymmetrical and, by definition, abnormal. Most people cannot stand straight nor breathe effortlessly. How is then, that these people think that they don't deserve the injuries when they go to maximal exertion?
Imagine a young child and how they learn to crawl, stand, walk, run, swim and to ride a bike. They do so with steely determination and resolve as they will not accept a suboptimal result. They have decided that they will learn these skills and nothing will stop them. They will also adopt perfect, or near perfect technique as they lack the baggage of pre-existing trauma that most adults carry. They put all of their focus into the task at hand. They immerse themselves into the movement. Their focus and self awareness lead to the absence of fear to such an extent that each failed attempt is transformed into an "almost success".
You are already in possession of the greatest coach in the world. A great proportion of the 20-30 Billion nerve endings in your body are transmitting continuous movement related feedback into your brain. This is where you need to start from. Being aware of your movement goes far beyond 'listening to your body'. The more clearly your brain understands what your body is doing, the more finely it can tune your movement. The numerous inbuilt fail safe mechanisms are always working to keep you within your adaptive range, and hence away from injuries. Often times, when the adaptive range is narrowed due to old traumas and current injuries, the brain will not allow you to perform anywhere near the top of your potential. Creating an environment within that encourages full and unhindered movement of all body parts will lead to greater efficiency and effectiveness of movement across the whole body resulting in greater adaptive range and athletic ability. This will result in you being able to access your hidden powers and potential.
The Resilient Body Movement Workshop is a practical way of learning some of the principles that I am talking about.
Take Home Message - Sometimes the quickest path to your destination is to start again from the very beginning with focus, awareness and clarity of purpose.